Thanksgiving is one of my favorite holidays.
I think it's second only to Christmas.
I had this snippet of a wreath in my UFO box and decided
it would be perfect
colored up for Thanksgiving.
MAKE YOUR MARK
(I used markers to color the wreath)
(The wreath and woodgrain panel were both snippets.)
THANKFUL
I'm thankful for family and friends
and this wonderful community of papercrafters.
Thanks/Thanksgiving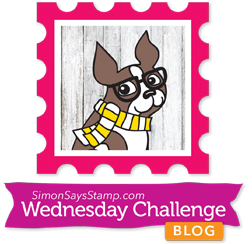 Unfortunately, I didn't get a lot of Thanksgiving cards mailed out this year.
I intend to do much better with my Christmas cards!
**********
Card Recipe
Stamps: Hand Penned Holidays
Ink: Cajun Craze, SU Markers
Paper: Naturals White, Cajun Craze
Other: Breezy Wreath (Poppystamps), Woodgrain EF
All supplies are Stampin' Up! unless otherwise noted