I finally used the NBUS stencil I bought a while back.
I CASED a card by the very talented Debby Hughes using different colors and a flower instead of a sentiment on my vellum tag.
My sequins are iridescent and want to look purple in all the photos, but I assure you they aren't. I actually colored them with a Copic marker and they're pink IRL.
This was actually my second try with this stencil. The first try was too dark and I needed to try again with a lighter hand. I was much happier with this try.
I don't often think about vellum, but I love the dreamy quality it adds.
Maybe I'll find some time to do some more class homework.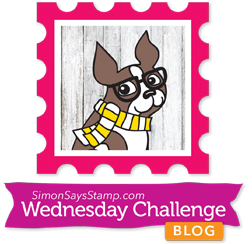 I'm so glad you stopped by today.
Card Recipe
Stamps: Secret Garden
Ink: Whisper White, Strawberry Slush
Paper: Strawberry Slush, Whisper White, Vellum
Other: Moroccan Lattice Stencil (Kite), White EP, Paper Twine (Tim Holtz), Sequins (Joann Fabric)
All supplies are Stampin' Up! unless otherwise noted